Nov 20
Posted on 20th November 2018 by Pierre
This post will be updated regularly to include whiskies that have caught our eye. From time to time we may also feature the occassional rum, brandy or gin.
Staff Picks - our choices for this month
Jul 01
Posted on 1st July 2016 by Pierre
It would be fair to say that over the years we've changed our position on the adulteration of whisky. Simply put, we used to be strict whisky purists who considered putting anything other than a drop of water in whisky to be a crime. And as for cooling whisky in any way, we wouldn't even speak to you if you mentioned it. Well things change, people move on and, frankly, we've become quite partial to the occasional whisky cocktail.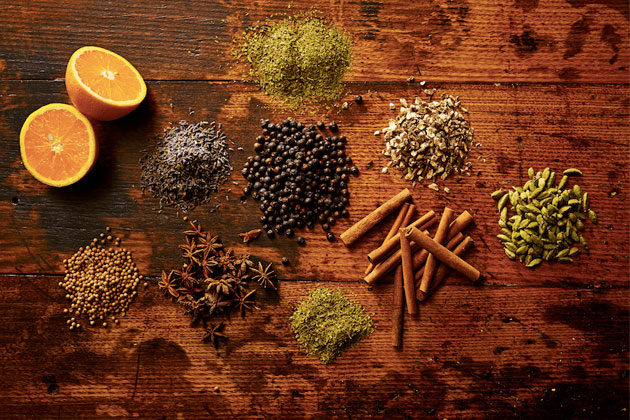 As any accomplished mixologist will tell you, one of the most important things to have in your cocktails store cupboard is a decent selection of bitters. And, for those of you who think the world of bitters begins and ends with Angostura Bitters, we have good news for you. There's a vast array of bitters out there, in fact it's a growth area.
Two producers who offer a high quality and varied selection are The Bitter Truth and Bitter Bastards, we've experimented with a number of their recipes and can recommend them. But these two are far from alone.
You can even have a go at making your own bitters. There are a number of excellent online articles that explain the method, for example this one on thekitchn.com A well chosen bitters can add that little touch of magic to your drinks. Think about the flavours in your base whisky and choose a bitters that will enhance or compliment them. For example, orange and chocolate go well with many whiskies so cocoa or orange bitters could be a good place to start.
Staff Picks - our choices for this month
May 19
Posted on 19th May 2016 by Pierre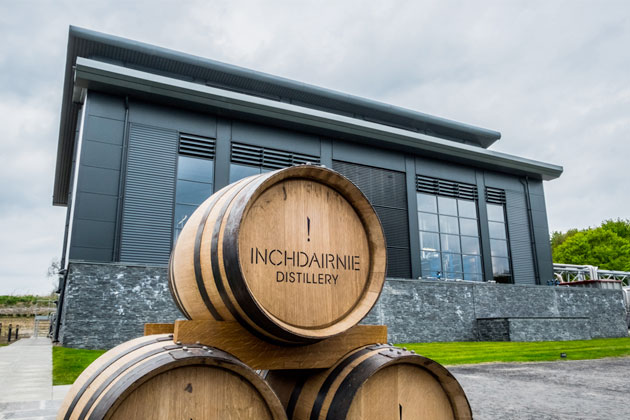 "Save the date for the opening of an innovative new distillery" cried the invite. "Aha!", I thought, "Another craft distillery with a gimmicky twist on production techniques." What was it to be this time? Would the visitors centre be open before a drop of whisky had been matured? Was I to learn of an imaginative business plan that involved selling raspberry gin until the whisky is ready? And when the whisky goes on sale after three years, will it actually be ready?
If I sound jaded, it's probably because I am. As exciting as crowd-funded micro-distilleries seemed two or three years ago, they are becoming so common place that I'm struggling to care about the latest grow-your-own-locally-sourced-organic-barley operation.
InchDairnie have shrouded themselves with secrecy and mystery to such an extent that the assembled crowd of journalists and bloggers I was accompanying had no more clue than me about what it was we were about to see. As we boarded the bus from the hotel to the distillery nothing could prepare us for what we were to encounter when we entered the drab industrial park on the edge of Glenrothes. Standing on a huge plot at one end of the park was a distillery so modern and imposing that you felt as though you were driving onto a James Bond set. Would a S.P.E.C.T.R.E. agent greet us on arrival? No.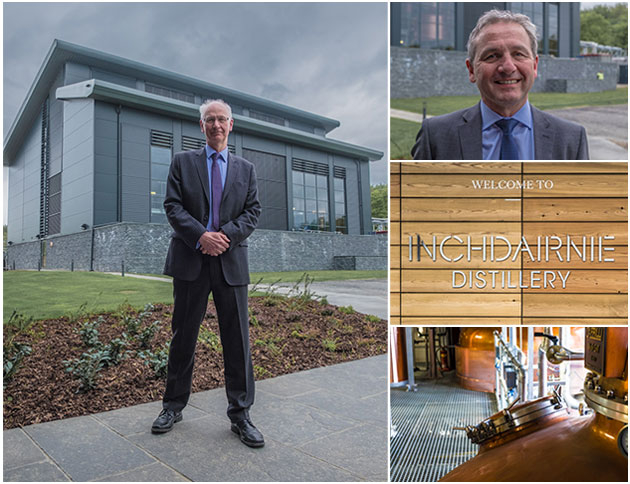 We were, however, met by Ian Palmer and his charming business partner David Sloan. Ian has an intensity and directness that is striking and oddly inspiring. They didn't show us round a visitors centre or ply us with whisky. Instead they took us on a tour of the most modern whisky production facility I have seen, currently running at 2,000,000 litre annual capacity but with the ability to quickly shift up to 4,000,000.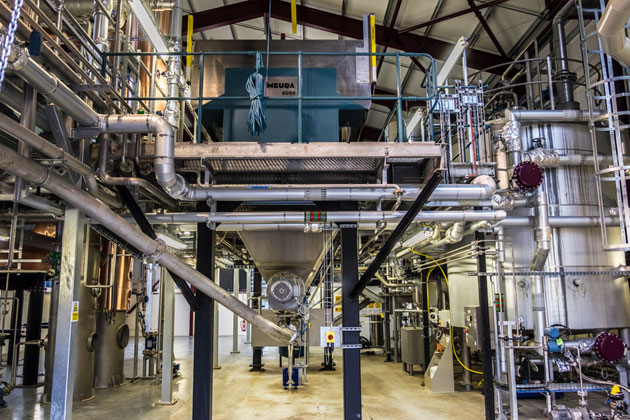 Every detail has been thought through - from a site layout that will facilitate easy future expansion to a distillery that uses the latest technology to maximise efficiency in both production and environmental terms. Many of the traditional tools of a distillery have been replaced by modern engineered equivalents. The familiar processes are all present but often in new guises. Other innovations include varying the type of barley and yeast at different times of the year to use seasonal ingredients and to produce flavour variation. It's whisky making Jim, but not as we know it.
Ian explains all the business thinking behind these decision with remarkable honesty and candour. He is unashamedly unromantic and rational about whisky production.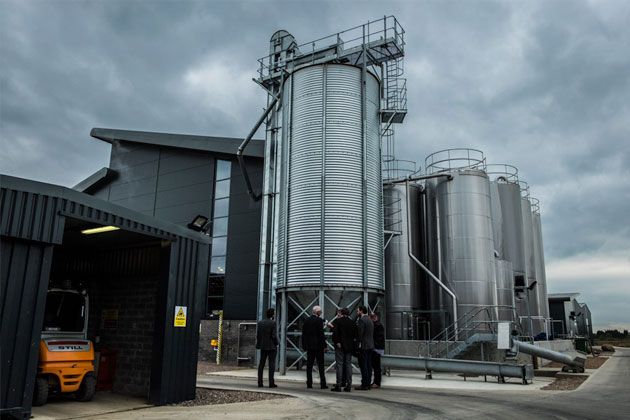 Perhaps most importantly he outlines a business plan which will allow them to warehouse their whisky until it is ready. When asked if that would be in three, five or even eight years he smiles wryly and replies, "Not until it's ready. Even if that's fifteen years." If they can deliver on that promise then this alone differentiates them from the rash of craft distilleries that has appeared recently.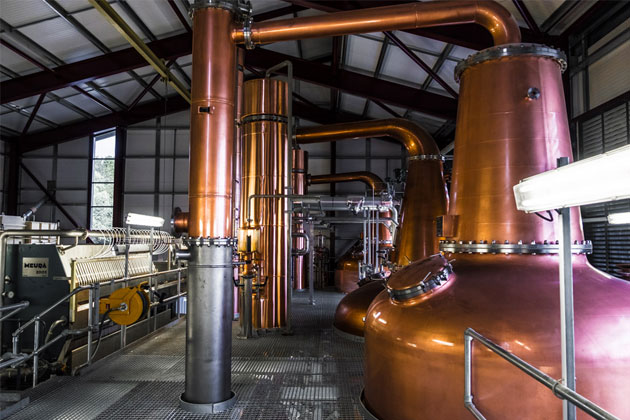 I suggest to him that he doesn't appear to be intending to make small batch, cask strength single malt to please whisky geeks and bloggers, but rather a large volume premium product that will grace the shelves of the larger retailers across the land. He assures me that I am correct and that the true value of the distillery won't be realised in his lifetime. He is planting a tree that will take decades to grow. And it will be a big tree.
I find this refreshing.
Feb 05
Posted on 5th February 2016 by Pierre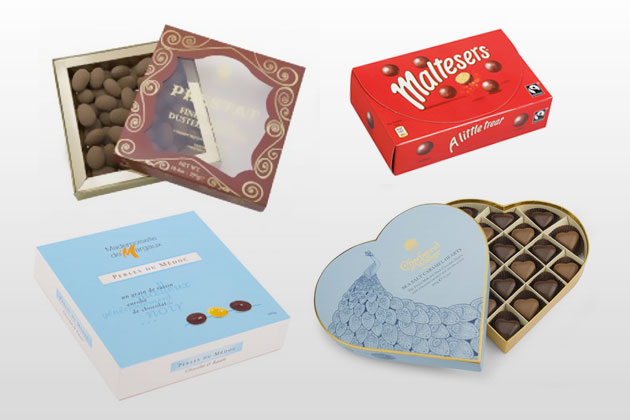 Chocolate makes an obvious Valentine's present. So does whisky. So how about whisky and chocolate?! We picked out some readily available whiskies and paired them with some interesting chocolates. And some Maltesers! We had one chocolate pick left over - Super Dark Truffles by Vosges - these go with just about any whisky you can think of so we didn't bother narrowing it down to just one!!!!
Staff Picks - our choices for this month
Dec 14
Posted on 14th December 2015 by Sammy-Jo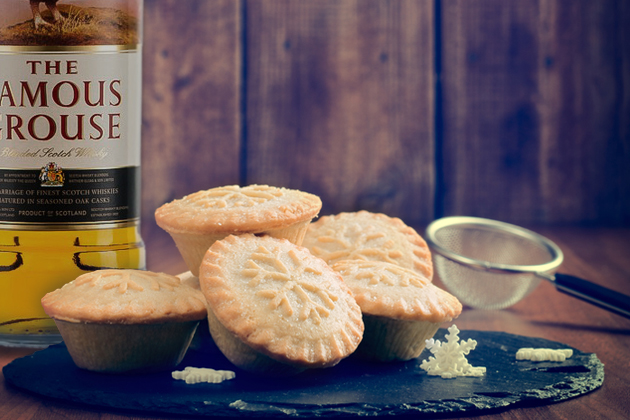 Make Christmas extra special this year with homemade whisky infused desserts.
Whisky and Orange Cream
Ingredients:
1 cup whipping cream
Whisky and Orange Cream
½ orange
3 tablespoons Famous Grouse Blended Scotch whisky
3 tablespoons icing sugar
Directions:
Juice half an orange for festive flavouring
Combine cream, icing sugar and fresh orange juice in bowl and whip until cream thickens
Quickly fold in the whisky
Flaming Surprise Christmas Pudding
Ingredients:
250g mixed dried fruit dried (such as cranberries, currants, dates, cherries, apricots and diced figs)
50g candied peel
75ml Famous Grouse Blended Scotch whisky
1/2 lemon (zest and juice)
1/2 orange (zest and juice)
1 whole, peeled mandarin
1 grated cooking apples (with peel)
1/2 tsp ground cinnamon
½ cup chopped nuts
100g grated butter
60g brown sugar
400g white granulated sugar
2 large eggs (beaten)
125g self-raising flour (sifted)
4 tbsp golden syrup
Directions:
Put the peeled mandarin (whole) in a pan of water and bring to the boil. Leave in simmering water for 30 mins until tender and remove mandarin. Pour away some water from the pan leaving roughly 300ml. Add the white sugar and 25ml whisky to the remaining water in the pan. Pierce holes in the mandarin and place back in the pan
Combine dried fruit, 50ml whisky, apple and candied peel in a pan. Simmer on a low heat for 5 minutes then remove from heat, cover and leave to cool.
Mix lemon, orange, chopped nuts and syrup in a bowl.
Mix the brown sugar, eggs, butter, flour and cinnamon in a bowl. Then add the almond fruit mixture and the cooled whisky infused fruit from the pan.
Line the pudding bowl with syrup and spoon in the mixture. Half way down, rest the mandarin in the centre and continue spooning in the mixture. The mandarin should be nestled in the centre of the pudding.
Cut a piece of baking parchment (butter on one side) and foil big enough to cover the top of the bowl - fold a pleat into the centre to allow the pudding to rise. Place the parchment on first (butter side down) and then seal in place with the foil on top. Hold the parchment and foil in place by tying string around the lip of the bowl and make a handle. Make certain the foil covers the bowl well to avoid any water getting to the pudding.
Fill a pan with boiling water (so the water comes half way up the pudding bowl) and heat on a low-medium heat. Place an upturned saucer at the base of the pan to prevent your bowl from cracking. Ensure water is simmering, then gently lower the pudding bowl in and rest on top of the saucer - cover the pan with a lid.
If the water is producing steam then the pudding will cook. Make sure not to remove the lid within the first 30 minutes, otherwise your pudding could collapse. After this, check on the pan and top up with water when necessary.
Leave to simmer for 3 hours in total and check with a skewer: insert into the centre of the pudding through the foil. If the skewer comes out clean it is ready. If it's not ready simply patch up the hole with more foil and replace in pan.
When ready, remove from the pan and cool. Remove the foil and parchment and replace with new. Store in a cool, dry place for up to 5 weeks.
To reheat, steam the pudding for 1 hour in the same way as before and turn out onto serving plate when ready.
Pour hot whisky over the pudding and ignite, ready to serve to your guests.
Swerve with whisky cream for the ultimate 'Merry' Christmas pudding!
Mince Pies
Ingredients:
210g quality Mincemeat
160g Shortcrust Pastry
1 egg
Icing sugar and edible glitter for dusting
Directions:
Preheat the oven to 200°C/gas 6/fan 180°C
Butter the base of a 6 hole tart/muffin tray
Roll out puff pastry. Using a fluted cutter, cut 6 circles from pastry and place in tray.
Spoon 2tsp in each pastry case.
Using a smaller cutter or festive shaped cookie cutter i.e. star, cut 6 lids for the mince pies.
Dab a small amount of water on the underside of the lids and seal on top of the pies.
Beat a small egg and brush a small amount over the top of the pies for a luxurious glaze.
Bake for 20 minutes until golden
Remove from oven and move to a wire rack – allow to cool
Lightly dust with icing sugar and edible glitter for serving. Can be served hot or cold
Serve with whisky cream to compliment the mince pies.
The mince pies will keep for 3-4 days in a sealed container, so you can enjoy them again and again!
The mince pies can be frozen for up to a month – they need to be defrosted and warmed up in the oven.
From the team here at Whisky Marketplace we wish you a very 'Merry' Christmas and a Happy New Year!
Dec 08
Posted on 8th December 2015 by Pierre
In the run up to Christmas this year, we've asked our Whisky Marketplace retailers to have a look through their shelves to select some whisky recommendations that would make great presents or enhance your festive whisky cabinet.
First up is Richard Hawley from The Whisky Vault. To begin with, we asked him tell us a little about his business and how he became interested in whisky.
"The Whisky Vault was born from ideas created with my Father, Philip, after he had begun to collect whiskies many moons ago. I had finished university and was in specialising in web development and business and had found his passion for whisky infectious. So I suggested we create a marketplace for them online. The family-oriented business was founded in 2008 and has been going from strength to strength, we currently hold some of the rarest and highly desired whiskies in the world of Scotch and have a stock catalogue of over 2,000 single malts. And we're continuing to actively seek more day upon day."
We asked Richard to pick three whiskies to suit various budgets. The price bands we specified are up to £50, £50-100 and £100+
Whisky Vault's Christmas picks: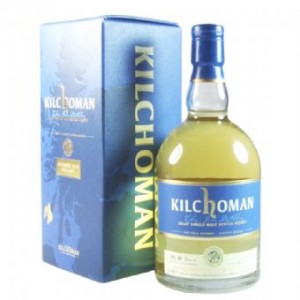 Affordable and, more importantly, highly drinkable limited edition from Islay's newest distillery. A 3 year old that was matured in bourbon casks and has the archetypal Islay smoky and peppery elements.
Shop for this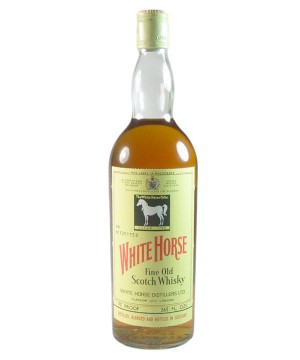 These 50's, 60's and 70's White Horse blends were very highly regarded. Known to contain the fabulous Islay Lagavulin malt, they are somewhat of an antique at around 40 years old, whilst also being still fairly light on the wallet (at present).
Shop for this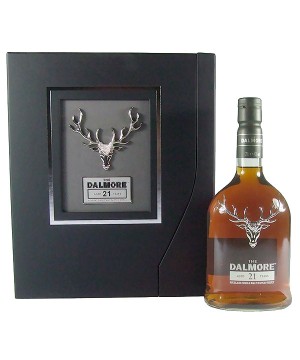 Brand new in for the festive period, this Oloroso finished 21 year old Highland malt has been met with some rave reviews and could be described as rich and complex - very Dalmore. Only around 8,000 bottles released worldwide.
Shop for this
Nov 16
Posted on 16th November 2015 by Sammy-Jo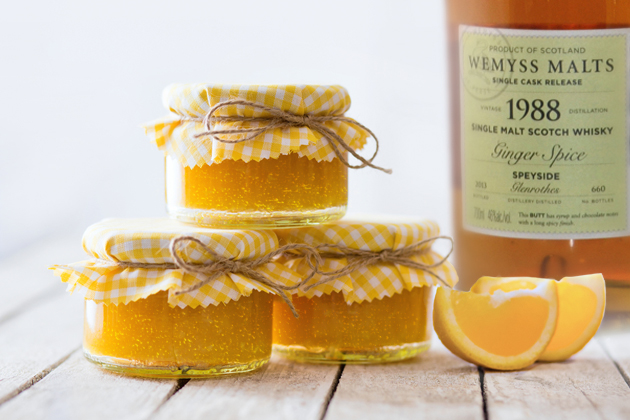 This whisky inspired marmalade will make the perfect gift this Christmas (if you can bear to part with it). It's easy to make and you could even get your kids involved. Just make one large batch and share it out between jars. The jars could be decorated with a homemade label, festive ribbon, cinnamon stick, dried orange and berries etc. If your kids aren't interested in cooking maybe you could get them involved an art project, decorating the labels and lids. This would make a great, cost efficient homemade gift for family, friends, neighbours and teachers this Christmas!
Ingredients:
1 small grapefruit
2 lemons
1 sweet or Seville orange
1 cinnamon stick
½ cup of fresh cranberries
1.75/3 pints water
1.4kg/3lb 1oz granulated sugar
75ml/5 tbsp. whisky *
Edible gold glitter
Additional Items:
Muslin bag or piece of muslin
Short piece of string
Jam jars
Labels
Decorations: glue, scissors, dried fruit, ribbon etc.
* We would recommend a rounded, sweet Speyside Scotch like Glenrothes whisky and we loved the sound of Ginger Spice 1988 by Wemyss Malts although it could be a little pricey for cooking!
Directions:
Wash and juice the fruit, then pour into a large lidded pan and add the water.
Using a small sharp knife, scrape out the fruits pips and inner membranes. Put the membranes in a food processor and chop finely. Then, move the pips and chopped membranes into a piece of muslin and tie with string – add this to the pan.
Tear the citrus fruit peel (thick or thin) and add to the pan.
Place the fresh cranberries in a microwaveable bowl and warm in the microwave until soft. Add both the cranberries and the cinnamon stick to the pan and set aside to soak for a few hours, or overnight if possible.
When you return, put the pan on a med-high heat and ensure the lid is covering the pan. Once the pan has begun to boil, reduce the heat and gently simmer for two hours until the peel is very tender.
In the meantime, preheat the oven to 140°C/120 fan oven. Pour the sugar into a baking dish and place in the oven until warm. Carefully remove the muslin bag from the pan, squeeze all liquid from the bag through a sieve to add flavor to the pan. Discard the muslin bag.
Spoon out the cinnamon stick and cranberries, then squeeze the softened cranberries into the pan and add small shredded pieces of cranberry skin.
Simmer for a further 5 minutes, then add the warmed sugar to the pan and mix in until dissolved. Bring the pan to boil. After five minutes, scoop out a large spoonful of marmalade, allow the mixture to cool a little and slowly pour back into the pan. This will test the setting point of the mixture. If the drops run together to form a hanging flake, it is at setting point. This process can take up to 30 minutes so keep testing.
Once at setting point, take the pan off the heat and leave to cool for 5-10 minutes. A skin should form on the surface so remove any scum present after 10minutes.
Add the whisky and a sprinkle of edible glitter to the pan and gently stir the marmalade to ensure even distribution of the alcohol and fruit peel.
Then pour the mixture into the clean decorated jars and seal, leaving upright and undisturbed to set.
Not only will this taste great on toast or crumpets, but you could also use this marmalade in lots of recipes such as marmalade bread and butter pudding, goat's cheese and marmalade stuffed chicken breast, grilled marmalade marinated steak etc.
You could even put together a small booklet or leaflet with these recipe ideas to accompany your Merry Malt Marmalade Christmas gift!
Nov 13
Posted on 13th November 2015 by Pierre
This month's staff picks collection is inspired by a conversation we were having here at Whisky Marketplace HQ about how we fell in love with whisky and, more importantly, which whiskies made that happen. Our 'first loves' if you will. Not the rarest or most expensive whiskies we've ever tasted but the whiskies which really started our journey. Expressions that keep us coming back for more.
I'm sure most of you can relate to the experience, you may have tried whisky on a number of occasions before you really caught the bug. And then you tried a whisky, or went to a tasting, and suddenly you were hooked.
So we thought we'd revisit some old flames for our November picks with classics from Lagavulin distillery on the island of Islay; Oban on the west coast of Scotland; Islay's rugged Ardbeg distillery; and a Glenfarclas whisky from the family run Speyside distillery.
We hope you enjoy the selection. What were your first whisky loves?
Staff Picks - our choices for this month
Oct 30
Posted on 30th October 2015 by Sammy-Jo
A stunning modern blended whisky by Compass Box, which challenges our perception of what defines luxury.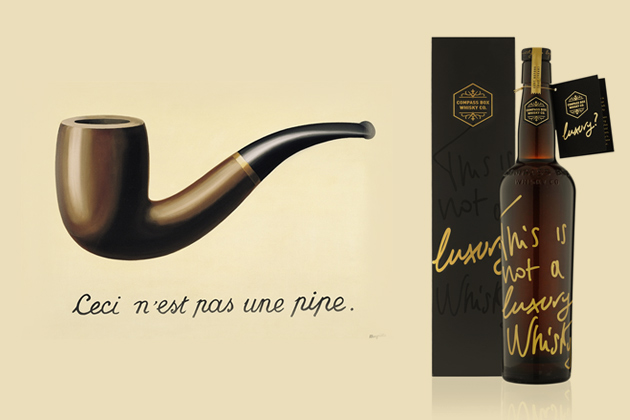 'This is not a luxury whisky' is a brand new 2015 limited edition release, from award winning Compass Box. The blended Scotch whisky was inspired by René Magritte's Surrealist 1929 painting 'The Treachery of images', depicting a smoker's pipe accompanied by the caption 'Ceci n'est pas une pipe', translation: 'This is not a pipe'. Compass Box is widely regarded as a pioneer in the whisky industry, constantly pushing the boundaries of what Scotch whisky can be, and their new concoction is nothing short of a masterpiece.
Their most recent venture has seen them not only make a fabulous Blended Scotch, but also express a statement with their inspired branding. Limited edition 'This is not a luxury whisky', forces us to question what defines our perception of a 'luxury' whisky. Despite our better judgement many of us still tend to judge a book by its cover, and this is often the case when it comes to beverages. Too often we are deceived by self-praise and an aesthetically pleasing design. Although we ultimately want to invest in a product which demonstrates quality in all aspects, it is fundamentally the quality of the whisky itself which should determine whether or not it is classed as a luxury. A quality product should engage all five of our senses to create the ultimate experience: sight, sound, smell, taste and touch. Compass Box are encouraging people to decide for themselves what they perceive as a luxury whisky; reminding people they have freedom of choice. As taste is subjective, a luxury whisky cannot be so simply defined; with 2000-5000 taste buds located on the tongue alone, no two individuals are the same. This is, in our opinion very clever and simplistic branding which differentiates Compass Box from other whisky makers.
Compass Box have expressed that this whisky is to be drunk with the purpose of 'celebrating life's little victories' and should be consumed, rather than left on a lonely shelf to collect dust, but 'above all else, it is to be shared and enjoyed'.
Boutique whisky makers, Compass Box Whisky are one the finest exponents of the art of whisky blending. Having outsourced four quality whiskies and adopting techniques borrowed and learned from the production of other drinks, John Glaser and the team at Compass Box have created 'This is not a luxury whisky' with a delectable blend of Malt and Grain whiskies, aged between 19-40 years.
This Scotch whisky is blended with 79% Glen Ord 19 year old Malt whisky from first fill ex-sherry butts, contributing the subtle essence of sultanas, sherry and floral sweetness; making it perfect for sharing (if you can) at Christmas. 10.1% Strathclyde 40 year old Grain whisky from refill American oak hogsheads, flavouring the blended whisky with deep richness, demerara and cocoa nibs, 6.9% Girvan 40 year old Grain whisky from refill American oak hogsheads with buttery, coconut, vanilla character, and finally 4.0% Caol Ila 30 year old Malt whisky from refill American oak hogsheads bringing hints of herbal, elegant, supple smoke. The result of blending these carefully selected whiskies is a complex, rich, lightly smoky and opulent limited edition 70cl, 53.1% ABV Blended Scotch whisky.
If this sounds like it would satisfy your palette and you are interested in purchasing a bottle, we have sourced the most reasonable sites to buy This is not a luxury whisky. However, you'll have to move fast to ensure you get a taste as only 4,992 bottles have been released. You don't want to miss out!
Oct 27
Posted on 27th October 2015 by Sammy-Jo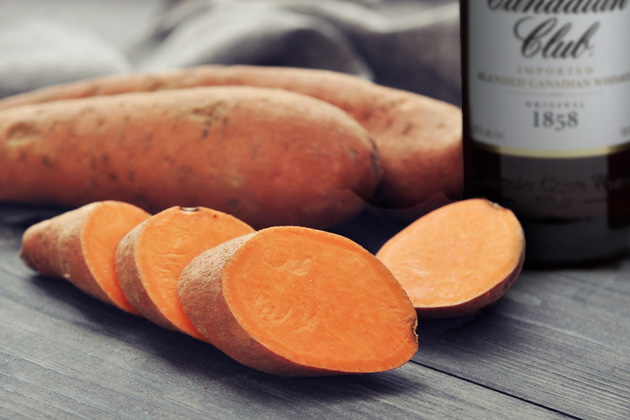 Simple and quick to make, these sweet potato fries will make the perfect addition to any meal!
Ingredients:
2 large sweet potatoes
¾ cup Canadian Club whisky
¾ cup maple sugar
3 tablespoon olive oil
½ teaspoon pumpkin pie spice
Salt and ground black pepper
Directions:
Scrub sweet potatoes until clean and then slice into 1/4 rounds. Use mini cookie cutters to cut stars and pumpkins into the center of each sweet potato slice. Or, use a small knife and carve a Halloween icon into the sweet potato slices (you could ask your children for some ideas on this to involve them).
Place the sweet potatoes in a bowl and microwave for 3 minutes to soften.
Remove the bowl from the microwave and allow to cool for 2 minutes. Then pour the Canadian Club whisky over the top. Cover the bowl and leave to soak for 15 minutes.
Remove the sweet potatoes from bowl and place on a parchment-lined baking sheet. Drizzle with olive oil, sprinkle with pumpkin pie spice and seasoning. Bake in an oven preheated to 200°C. Heat the remaining whisky from the bowl and maple sugar in a pan on a low heat for a couple of minutes. Remove sweet potatoes after 10 minutes, and pour the whisky glaze over them, shuffle the fries around to ensure they are all coated with glaze and return to the oven for a further 8-12 minutes until tender.
If you fancy putting your own twist on this, try swapping the pumpkin spice flavoring for something else such as thyme, or curry spice. Or, if you're not a fan of sweet potatoes, you could use the same method for potato wedges, butternut squash etc. We hope you enjoy this recipe from Whisky Marketplace!