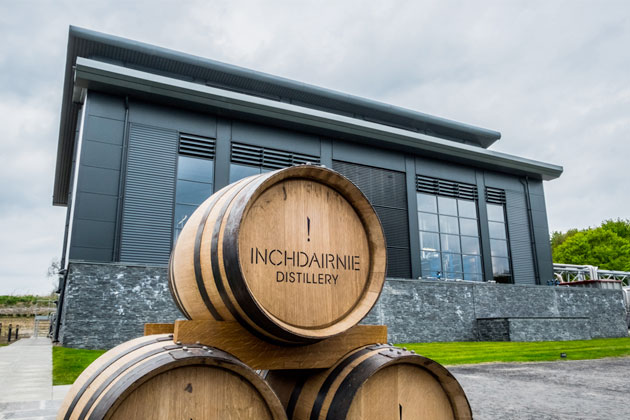 "Save the date for the opening of an innovative new distillery" cried the invite. "Aha!", I thought, "Another craft distillery with a gimmicky twist on production techniques." What was it to be this time? Would the visitors centre be open before a drop of whisky had been matured? Was I to learn of an imaginative business plan that involved selling raspberry gin until the whisky is ready? And when the whisky goes on sale after three years, will it actually be ready?
If I sound jaded, it's probably because I am. As exciting as crowd-funded micro-distilleries seemed two or three years ago, they are becoming so common place that I'm struggling to care about the latest grow-your-own-locally-sourced-organic-barley operation.
InchDairnie have shrouded themselves with secrecy and mystery to such an extent that the assembled crowd of journalists and bloggers I was accompanying had no more clue than me about what it was we were about to see. As we boarded the bus from the hotel to the distillery nothing could prepare us for what we were to encounter when we entered the drab industrial park on the edge of Glenrothes. Standing on a huge plot at one end of the park was a distillery so modern and imposing that you felt as though you were driving onto a James Bond set. Would a S.P.E.C.T.R.E. agent greet us on arrival? No.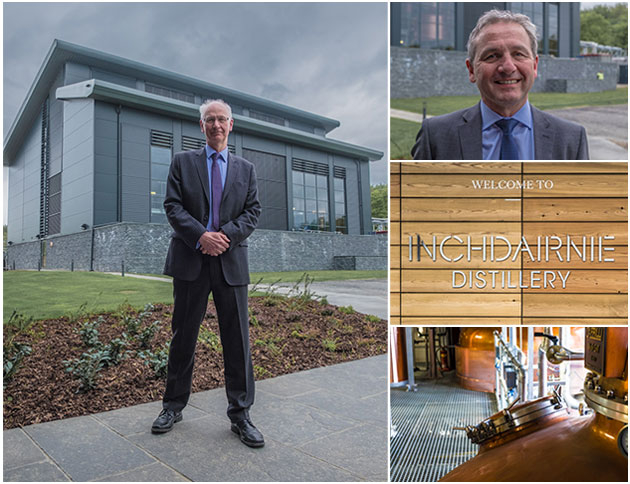 We were, however, met by Ian Palmer and his charming business partner David Sloan. Ian has an intensity and directness that is striking and oddly inspiring. They didn't show us round a visitors centre or ply us with whisky. Instead they took us on a tour of the most modern whisky production facility I have seen, currently running at 2,000,000 litre annual capacity but with the ability to quickly shift up to 4,000,000.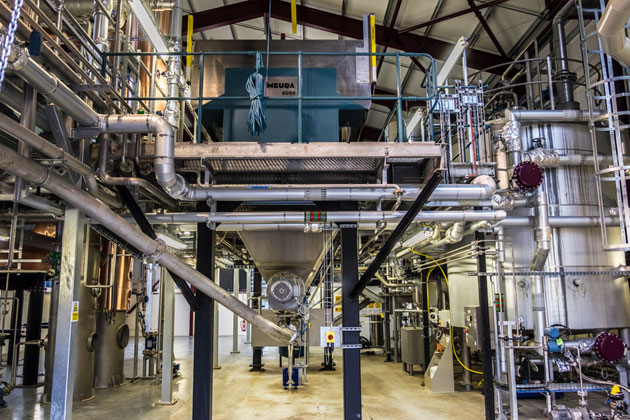 Every detail has been thought through - from a site layout that will facilitate easy future expansion to a distillery that uses the latest technology to maximise efficiency in both production and environmental terms. Many of the traditional tools of a distillery have been replaced by modern engineered equivalents. The familiar processes are all present but often in new guises. Other innovations include varying the type of barley and yeast at different times of the year to use seasonal ingredients and to produce flavour variation. It's whisky making Jim, but not as we know it.
Ian explains all the business thinking behind these decision with remarkable honesty and candour. He is unashamedly unromantic and rational about whisky production.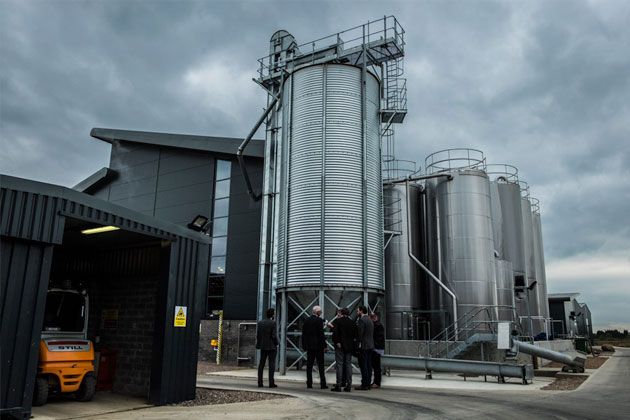 Perhaps most importantly he outlines a business plan which will allow them to warehouse their whisky until it is ready. When asked if that would be in three, five or even eight years he smiles wryly and replies, "Not until it's ready. Even if that's fifteen years." If they can deliver on that promise then this alone differentiates them from the rash of craft distilleries that has appeared recently.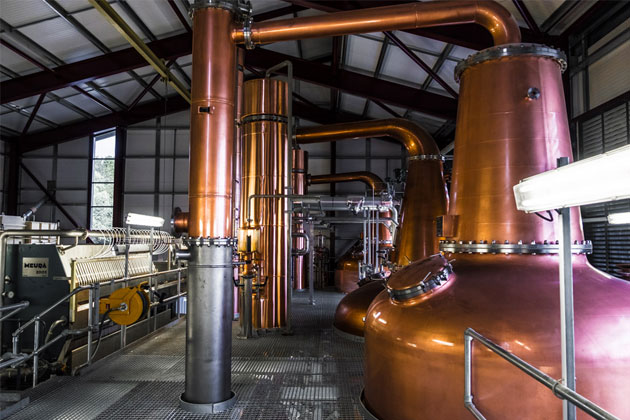 I suggest to him that he doesn't appear to be intending to make small batch, cask strength single malt to please whisky geeks and bloggers, but rather a large volume premium product that will grace the shelves of the larger retailers across the land. He assures me that I am correct and that the true value of the distillery won't be realised in his lifetime. He is planting a tree that will take decades to grow. And it will be a big tree.
I find this refreshing.