Those of you keeping a close eye on the Irish whiskey scene may have spotted "The Irishman" brand. A relative newcomer, it's been highly rated at various international awards and by whiskey critics such as Jim Murray. Unfortunately, so far, it's been fairly hard to come by outside of Ireland.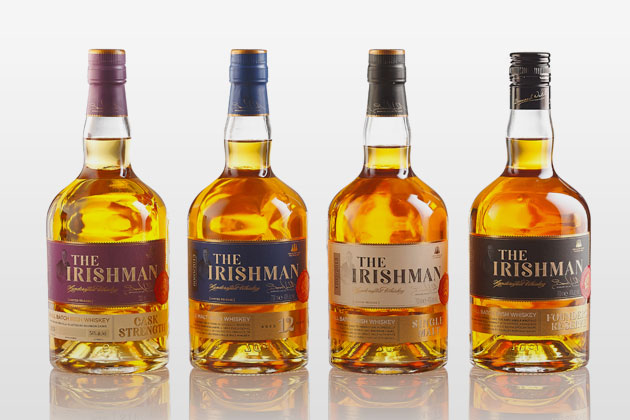 That's all about to change as The Irishman gets its official UK launch.
There will be four expressions available in the core range - The Irishman Founder's Reserve, The Irishman Single Malt, The Irishman 12 year old & The Irishman Cask Strength.
The Irishman Irish whiskey is being imported by UK distributor Emporia Brands. The whiskey will be available through all the main online retailers and, as usual, you'll be able to find who stocks it via the product search here on Whisky Marketplace. We'll be publishing detailed reviews of the range soon but we can already tell you that this is excellent Irish whiskey and a very promising addition to the category.