Since 2001 Diageo's annual special releases have offered up some of the most anticipated, hyped and desirable bottlings of any given year. It's hardly surprising when you consider the featuring of such legendary names as Brora and Port Ellen, alongside unusual examples from much loved distilleries like Lagavulin or Talisker. It's a set of bottings that has always excited drinkers, collectors and speculators alike though admittedly, by virtue of rising prices, the range now leans toward the latter.
This year sees the continued inclusion of the usually excellent 12 year old Lagavulin and the curious unpeated Caol Ila. Talisker is also represented once more, but this year sees the introduction of a 35 year old bottling rather than the more familiar 25 or 30. There's another hugely desirable Port Ellen of course, and a 35 year old Brora –perhaps one of the last?-, both of which are sure to disappear in double quick time, even while sporting the highest retail prices yet. This year's less predictable bottlings come in the form of a 25 year old Dalwhinnie, a sherried 30 year old from the rarely encountered Auchroisk and the re-introduction of the revered 21 year old Lagavulin.
Obviously this is an out-turn deserving of considerable and diligent appraisal, but for now here's a brief rundown of our initial thoughts and impressions. A quick word on the Lagavulin 12 year old and unpeated Caol Ila 14 year old first though. The former remains present and correct with a stridently coastal personality that blends perfectly with stoney minerals, sherbet-like citrus and dry smoke. The Caol Ila is another story; somewhat influenced by sherry this year, I found it enjoyable but slightly tricky in the development as a certain chlorinated, even swimming pool-like note lifted to reveal equally unusual herbal lozenges and a vegetal quality rarely associated with the distillery.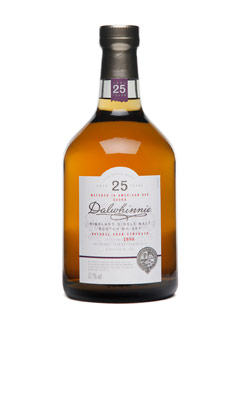 Dalwhinnie 25 year old
52.1%, 5358 btls, rejuvenated American oak hogsheads filled in 1987.
Nose: Medium bodied and rather fruity at first; apricot and green plums with a nice mix of floral heather and honeysuckle. There are some cereal, biscuit-like qualities around the edges but remaining rather clean and approachable all around.
Taste: Rather spicy and resinous on delivery with a good dose of white pepper, clove oil and mace. The fruit fights through with hints of orange, while a surprising flicker of mead precedes the expected wave of vanilla.
Finish: Quite long but surprisingly flat and dominated by oak.
Thoughts: Not the best of starts for my tastes and the beginning of a theme in terms of oak involvement. This is pleasant enough and well crafted in its style, but at this price the spirit feels lacking in some individuality and overwhelmed by oak.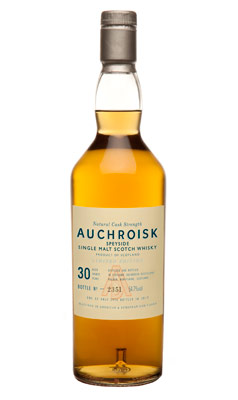 Auchroisk 30 year old
54.7%, 2976 btls from refill American & European oak casks filled in 1982.
Nose: A touch reserved at first but soon blooming into a rather lovely, clean sherry; macerated cherries, sultana and pink grapefruit are fused with cigar leaf, walnut oil and light, fresh leather. Lovely.
Taste: Quite peppery on entry again with ginger (dried and candied) with a little crushed fennel seed and light coffee. A nice integration of jammy fruit and slight dusty old leather develops through the length.
Finish: Long, measured and mellow. Classic old sherry.
Thoughts: A great surprise, one of the highlights of the evening for many and with good reason. This is classic, clean sherry maturation with a beautifully measured balance of fruit, oak and leathery spice.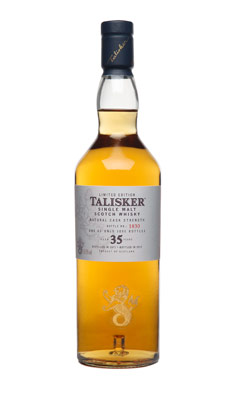 Talisker 35 year old
54.6%, 3090 btls from refill American & European oak filled in 1977.
Nose: Fragmented, delicately metallic fruit notes come first, with some charred-hey smoke, soot and a whiff of stable yard. Some mentholated suggestions of pine resin, mint and dried tarragon come through next, before a hint of dried seaweed reminds us of the elemental spirit the distillery is known for.
Taste: A very resinous, slightly sappy delivery of old wood and eathery teas, but soon lifted by candied grapefruit, peach syrup and a whisper of exotic fruit. The mint comes through towards the finish, alongside clove, leather and tweed.
Finish: Long, drying, oaky and with a remaining hint of the sea.
Thoughts: I adore Talisker at almost any age and on the nose this is no exception. The palate is the sticking point though (not to mention the price!), some felt this was a real high-point but for this taster, on first impressions at least, the oak has eroded much of the show here.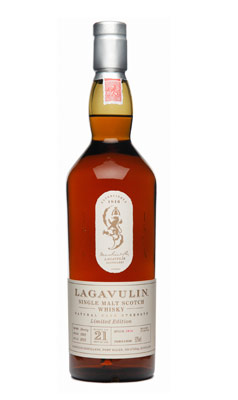 Lagavulin 21 year old
52%, 2772 btls from first fill European oak sherry casks filled in 1991.
Nose: Big notes of wood smoke and old kilns make for a bolder first impression than expected. Quickly becomes much more mellow and rounded though as carbolic soap gives way to a range of beautifully coastal associations; rock pools, fresh oysters….kippers even. There's a little light stone fruit and a mix of dark berries/dried apricot developing also.
Taste: The dry, bonfire smoke and a hint of damp cedar come first with a burgeoning thread of sweet fruit lurking within the leathery peat. The coastal notes remain distinct. The complexity is obvious while this level of integration and subtly demands more time to truly unravel.
Finish: Old cigars and humidor with some bung-cloth and a seemingly all but permanent imprint of dry coal smoke, ash and soot.
Thoughts: This is clearly splendid but, like the previous 21 and a number of these bottlings, it needs time to unravel and reveal its considerable depths. Hopefully there will be a full review to follow as this is clearly a beauty.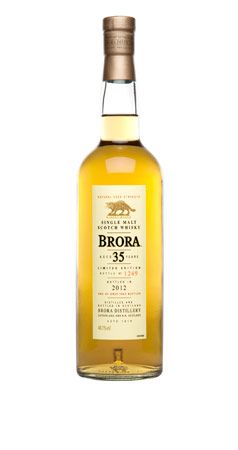 Brora 35 year old
48.1%, 1566 btls from refill American oak casks filled in 1976 & 1977.
Nose: A very expressive and deeply waxy start on huge notes of heady beeswax and waxed jackets before some ripe melon fruitiness and lemon oil begin come through. A little raw wool, hot scallop shells and a lovely yeasty note develop next, while some time adds a nice suggestion of aniseed balls and damp hey.
Taste: Mirrors the nose at first with the big oily waxiness to the fore. A slightly troubling tiered wood note hangs around the edges while the melon and a hint of mirabelle plum mix with mustard seed, rock salt, leather and prickly oak.
Finish: Perhaps a little flat but with fennel seed, green anise, leather and that nicely Brora note of damp hey/cow sheds shifting through the length.
Thoughts: Much more demonstrative and "open" than last year's frankly wonderful 32 year old, and seemingly much more "old Clynelish" in character. These later Brora's always need and deserve time and patience, a revisit is most certainly planned, but his seems a little tiered in places. In short, this is likely to be more approachable for many, while missing the mark for some?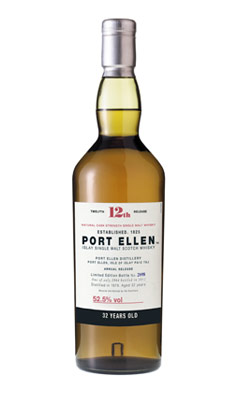 Port Ellen 32 year old
52.5%, 2964 btls from refill American & European oak casks filled in 1979.
Nose: Aha, a real change of pace and classic Port Ellen; crystalline green fruit, under-ripe melon, greengage and waxy citrus. The peat is certainly there but it's delicate and mixed with a lovely, elegantly austere minerality of limestone, chalk and damp sand. Time brings with it some sharper citrus, dried mango and lychee.
Taste: The age shows itself on delivery with a dose of white pepper at full strength, but the sharp clarity and mineral fruitiness remains; gravel, more green plums, grapefruit oil, lambs wool, hessian and briney sand.
Finish: Rounded yet flinty and with the addition of yeast, soot, toasted oak and old fireplaces.
Thoughts: Ignoring the price, a beautiful Port Ellen with poise, austerity and an elegant fragility. It's difficult to say if this is at quite the same level as both the 2010 and 2011 release. A comparison is certainly in order… anyone?
A varied bunch indeed but with greater emphasis on spicy oak and less austere, spirit driven profiles than we sometimes encounter with Diageo's yearly escapades. On the night, overall opinion was tricky to gauge as views were predictably vaired, but in truth whiskies such as this really deserve some quiet contemplation to fully appreciate and it's all too easy to overlook something wonderful in the melee of tastiing/note-taking. An ideal excuse to taste all of these in more detail then! That said, there are some obvious winners here, the Port Ellen –though price has been a major point of contention and expectations may leave some disappointed, Lagavulin 21 and Brora stand out, while the surprise package of a splendid and comparatively well-priced Auchroisk shouldnt be overlooked.