This year's release from the Glenmorangie Private Edition series is named Companta - Scots Gaelic for "friendship" - a nod to the "Auld Alliance" between France and Scotland, because this is a whisky whose maturation has been completed in French wine casks.
Wine finished whiskies are not easy to get right so it comes as no surprise that Dr Bill Lumsden - head of the Whisky Creation Team at Glenmorangie - spent a good while seeking out the perfect casks for this latest expression. For the Companta recipe whiskies matured in two types of wine casks were used, Clos de Tart from Burgundy and a sweet fortified wine from Côtes du Rhône.
He explains: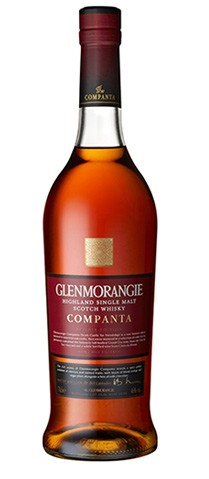 "Having spent over 20 years traveling to some of France's most renowned vineyards, I've had the opportunity to sample many rare and intriguing wines in search of the finest casks to complement the extra maturation of our whisky. As a true wine aficionado, some of my most memorable visits have been to Burgundy, where the dedication and attention to detail that goes into their craft never ceases to amaze me. The smaller vineyards of the region don't seem to worry about yields, costs, or timings. They work tirelessly, simply to produce the very best wine. In the same spirit as Glenmorangie, they stop at nothing in the pursuit of perfection."

"To complement the bold, spicy character imparted from the Grand Cru casks, I selected a parcel of Glenmorangie which had been extra maturing in casks having previously contained a lusciously sweet fortified wine from Côtes du Rhône. It took some time, but with careful fine-tuning we reached a harmonious assemblage which proved the perfect balance; neither too bold nor too tame!"
We attended the launch night last week and we were struck by Bill Lumsden's passion for wine - he's certainly worked meticulously to source the very best wine casks for this whisky.
Glenmorangie Companta marries quite an exotic mix of spicy notes - fennel seed, nutmeg and star anise - with a natural acidity from the wine tannins. It also has quite a prominent earthy, vegetal note which compliments the obvious wine flavours, and plenty of fruit with hints of greengage and fresh stone-fruit.
Glenmorangie Companta is non-chill filtered and bottled at 46% ABV and in the absence of the now discontented Glenmorangie Burgundy Finish, this offers something very interesting to the range.
Here are a few photos from the launch event...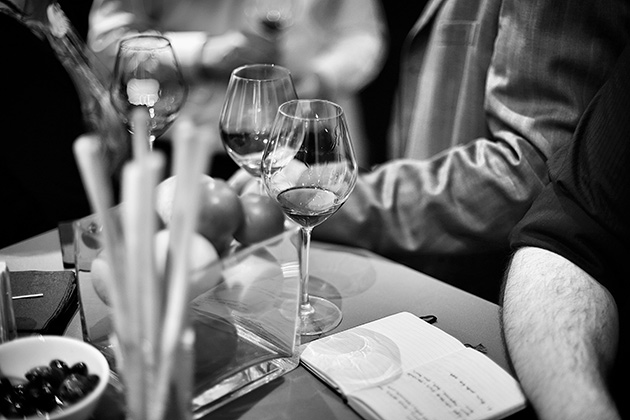 A drop of Clos de Tart prior to the tasting.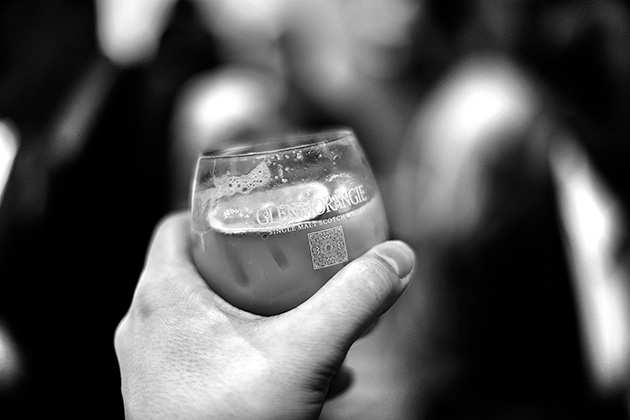 One of the lovely Companta cocktails on offer.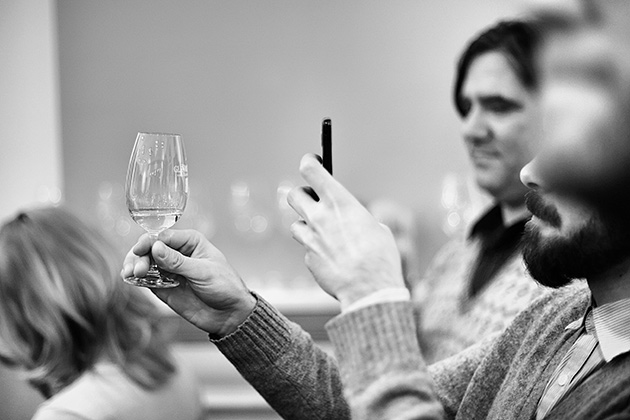 Chap with beard takes a closer look at Companta.