As the memory of cold turkey, sore heads and family arguments fade the new year kicks off and as the long nights slowly loosen their grip, we Whisky lovers have something else to look forward to. If the Christmas and New Year consumption simply wasn't enough for you dear friends, then let us look to Burn's Night! Scotland's own foremost man of letters left a great legacy for both his homeland and indeed the world, therefore it seems only fitting that a night be dedicated to his memory and indeed that another of Scotland's great exports plays its part.
With that in mind we felt it timely to offer a few suggestions for those of you feeling inclined towards staging a little Burn's Night tasting of your own (and we thoroughly suggest you do). Below are some ideas to get you started; namely three complete flights of 5 whiskies starting at the affordable, easy-going end of the spectrum and proceeding on from there. Feel free to mix different costs together of course but try if you can to keep a good spread of flavour profiles and consider setting up your tasting blind (simply wrap up the bottles or have everything poured before your guests arrive), that should offer a few surprises!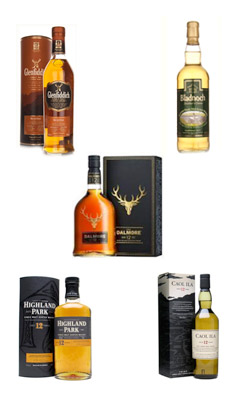 Burns Night whiskies – Flight 1
A ramble through the regions
An easygoing flight with each region represented by a readily available bottling from five great distilleries. This might be ideal if you plan on entertaining those new to the joys of Scotch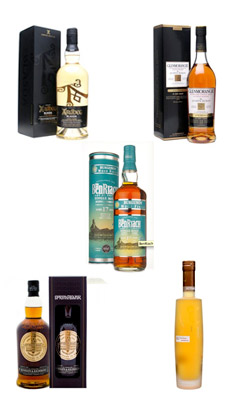 Burns Night whiskies – Flight 2
Familiar friends in brand new shoes
A beguiling mix of well known names, with a twist. This would be a perfect set to showcase blind as each of these bottlings takes a departure from their better known characters.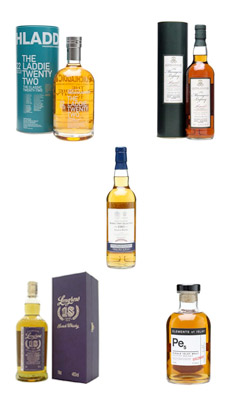 Burns Night whiskies – Flight 3
Because your worth it…..Jimmy.
One to spoil both yourself and those you plan to raise a glass with. A set of truly beautifully whiskies that travels through a huge range of profiles before finishing up with a cryptically named bottling of Islay's best known, lost distillery.