Another year, another Ardbeg Day, another Ardbeg Limited Edition. If I make that sound humdrum I don't mean too, any new Ardbeg release is greeted with excitement around here!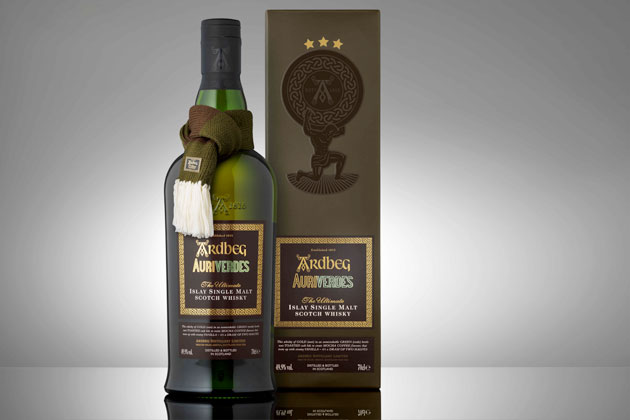 This year's release - Auriverdes - was matured in american oak casks fitted with custom cask lids. The lids are specially toasted to add distinctive additional flavours to the profile.
The name Auriverdes - an amalgamation of "auri" (gold) and verde (green) - is a nod to this year's World Cup as the Brazilian team are nicknamed the Auriverdes. Of course Ardbeg bottle their liquid gold in green bottles so it's self referential too!
Dr Bill Lumsden, who created the expression, explains:
"When creating Auriverdes I had a distinct flavour profile in mind that I wanted to achieve, so I specifically created the heart of the recipe to bring that to life. It is an expression of Ardbeg which has exceeded all my expectations – it has the trademark Ardbeg undertones with a distinct new taste experience.

Ardbeg Auriverdes has an explosive mouthfeel which gives way to complex flavours of coffee grounds, liquorice, maple smoked ham, malty/biscuit notes, white pepper and a good sweet/salty balance."
I don't know about you, but I can't wait to try it.